Angel Theban Script


THEBAN SCRIPT


NOTE: There are no J,U, W in theban script  Use: Theban I for J, theban V for U and W

Angels  have their own script, the Theban script. When writing your petition, 
it is best to use the theban script which is the script of the angels.

Write down your prayer/ petition  in usual style, then the theban script above. 
Allow lots of room.Practise the script , try it out. 
It's a lot of fun.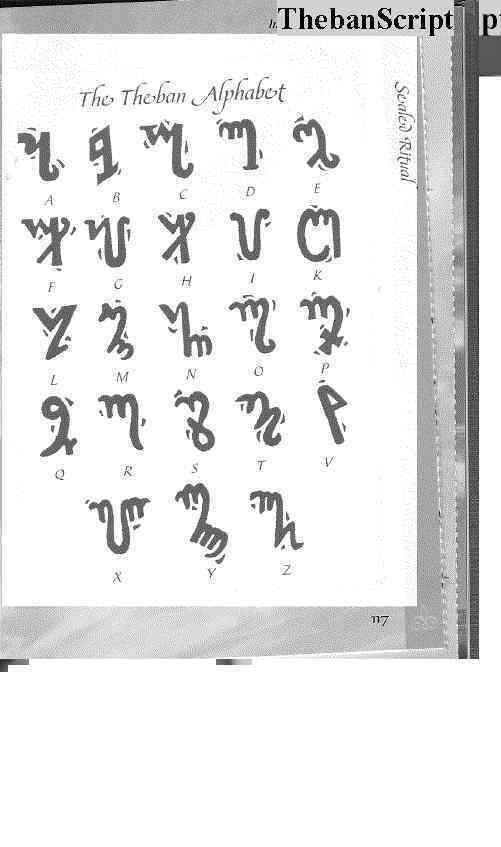 Article Archive
How to Contact Your Guardian Angel
Angelic Petition and Rituals
Angels to Petition