The Garden Beckons
Bonnie Moss(c) 2006-03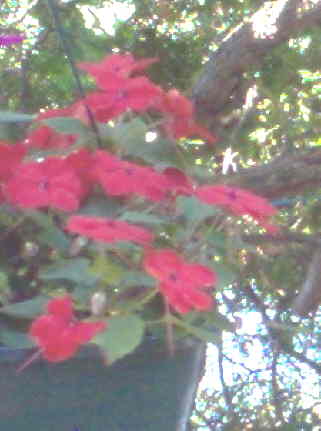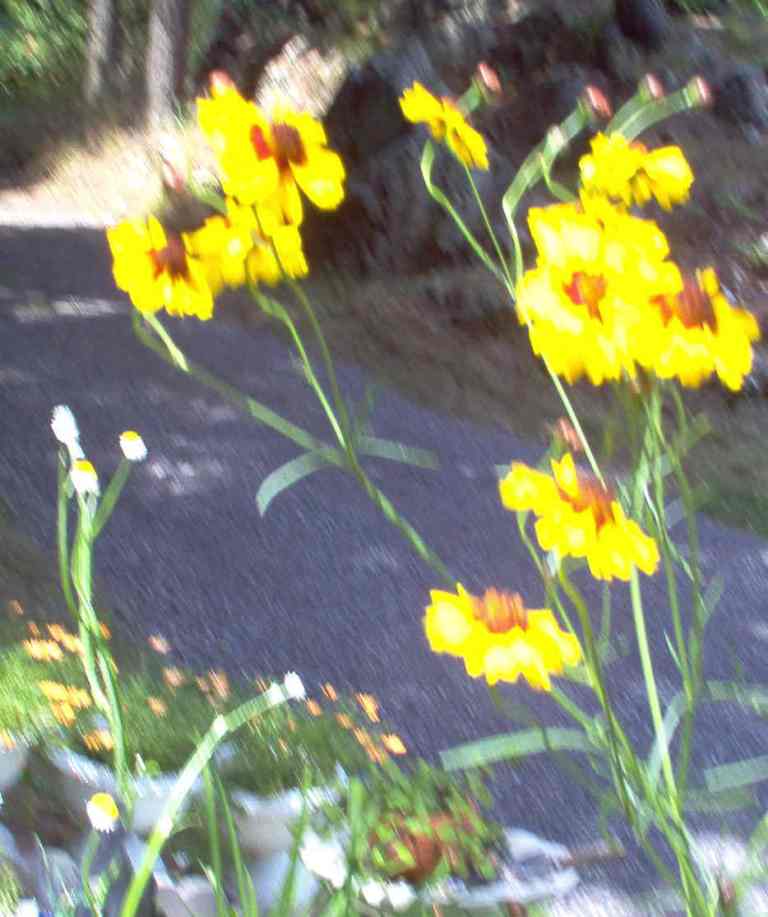 The crocus is almost ready to peek through the partly snow- covered ground. It won't be long now and the earth will bring out a burst of colors to herald the beauty of Spring as Nature wakes up from its winter slumber. It's that time of the year when gardeners can hardly wait for the snow to disappear from the ground. The balmy weather these past few days started to melt some of the snow revealing the brown color of the grass.
It is not too early to start thinking of your garden.Take a look at the pictures of your garden of last summer. You did take pictures! Think of what you liked about your garden. What new projects do you have in mind? Each year, there are wider varieties of plants to choose from. It is very tempting!
Color
The colors bursting from the garden is one of the most attractive features. Be inspired to try a different mix of colors. This can easily be done by looking at the pictures and do a little re-arranging of your plants. I know I have to move the sundrops and the iris and some of the day lilies this Spring.These plants tend to take over the garden. I'd like to have more blue color this year. This is a relaxing color.
Think of the plants that have to be thinned out, or perhaps were in the wrong spot last summer. Experiment with different varieties of plants for an exciting display of colors in your garden.
Soil
Is it time to amend your soil? Plants will do better with proper soil nutrients. Compost is a very rich source of nutrients and it is also good for the environment. Do you need to check the acidity or alkalinity of the soil? There are commercial kits, but I find them too expensive. There are tests that you can do to check it yourself. Check out gardening books and the internet. Be sure to pay attention to your window boxes and other pots and planters. It is recommended that the soil in these containers be changed at least every five years.
Design
Do you have a theme or motif in your garden? Something that is a centerpiece of all the centerpieces. This is what's creative about gardening. It allows you to express yourself and enhance your creativity. This is where you incorporate features like garden ornaments. But don't make your garden too busy. Do you have a bench or chair where you can sit and relax, or rest as you work in the garden? Do you like the sound of wind chimes?
There are endless ideas to enhance the beauty of your garden and turn it to a work of art and a place for you to relax and meditate.
Budget
How lucky for those who do not have to worry about dollars and cents. Gardening can be an expensive hobby. You can start saving a bit for your gardening expenses now. Think outside the pot, to quote Martha Stewart. You can use your imagination and come out with containers that will blow the mind of your family and friends.
Garden ornaments can be costly. I found some good and tasteful ornaments at the dollar shops and at garage sales.
Pesky animals
Be prepared. If a deer has discovered your garden, chances are it will be back every year. There are plants that are resistant to mostanimals. I know that geraniums and marigolds are safe. Roses attract the deer. There are ways and means to protect your garden from these destructive intruders without causing them harm. You might consider plants that repel these animals.
I gave up planting tulips. The chipmunks love them.There are other Spring bulbs that repel these creatures. Daffodils and other members of the alium family are just as colorful and lovely to look at.
Take time to explore the possibilities and experiment. Happy gardening.